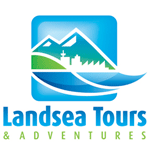 If you are looking to book a full or half day tour, all Cyclotrons'13 delegates will receive a discount for booking with our preferred tour provider.
To see what excursions are available, visit the Landsea Tours and Adventures- Cyclotrons'13 webste at:
A special excursion is being offered for Friday September 20th
VANCOUVER CITY & NORTH SHORE TOUR
Friday, September 20th, 2013
2:00pm Pickup from the Marriott Pinnacle.
Tour through Gastown, Chinatown, Vancouver Harbour & the Olympic Cauldron, and the first half of Stanley Park. Drive over the Lions Gate Bridge to the North Shore.
3:00pm Visit Grouse Mountain (1.5 hour stop)
4:30pm Depart Grouse Mountain. Drive over the Lions Gate Bridge to Vancouver.
5:00pm Drop off at the Marriott Pinnacle

Cyclotron 2013 participants can reserve this tour by clicking .

Please choose the number of guests who wish to attend and then pick the Marriott Pinnacle from the drop down menu (it's the only option).

The price listed will say $77.78. Once you click 'book now' you will be taken to the payment information page, and in the 'Promotion Code' box, you will enter 'CYC2013' (case sensitive), press 'apply promotional code', and then the system will change the price to $70.00.